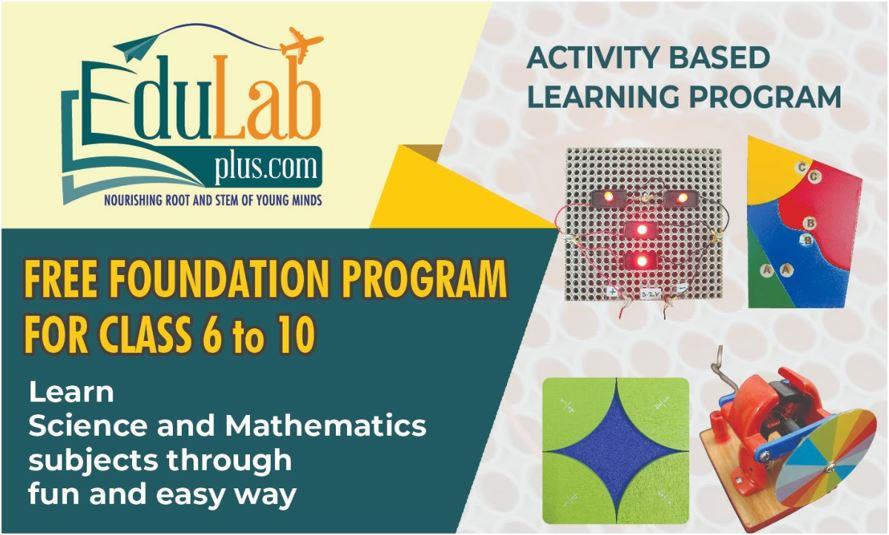 For Whom?
Students from Class 6 to 10
   Starting on
Starting on Nov 2023


Duration: 10 days, one hour daily
   For Whom?
Students from Class 6 to 10
   Starting on
Date 1st Oct 2023
Duration: 10:30 am IST, one hour
"Nature is enriched in with marvellous science in quest to be unearthed". It never disappoints the inquisitive minds, rather triggers the brain to venture deeper. The Science Expo organised by EduLabPlus team in our school premises had sparked the minds of children in navigating the theoretical concepts of science with the practical approach. The great expo had bestowed hands-on training to the budding scientists. The independent experimentation by the students had bridged the gap between theoretical and practical domains of science. The expo has ignited the sense of teamwork, accountability and accuracy in students as well as teachers.
TIME Matric Hr Sec School
"Science is a systematic enterprise that builds and organizes knowledge in the form of testable explanations and predictions. The observations and demonstrations makes science an intent and purposeful" The above quote proven as a fact on 08th March 2022, through EduLabPlus team in our "Al Madinah CBSE Public School" campus. The teachers physically witnessed the working STEM models which explained about Electro-magnetic fields, Good & bad conductors of electricity – variants resistance, Bimetallic thermal co- existence, Center of gravity, Pressure concepts, Potential energy, Newton's cradle, Perception of vision through colour discs, Gyroscope mechanism etc., Practical concepts which were explained in EduLabPlus' session helped the teachers to understand and learn the concepts in a better way. As Science teachers we are utilising the science lab in our school, but EduLabPlus's unique idea motivated the teachers to teach the students using the lab in a better way in future. The working models for teaching the concepts like Momentum, Newton's laws, Moment of inertia explained us the mechanism which will definitely create curiosity among children to understand science in fun and easy way.
Al Madinah CBSE Public School
Today's children are the tomorrow's world. So it is very essential to make them educated which will result in the development of the world. The Science Expo conducted in the school made the children understand the concepts practically which includes team spirit as it encourages unity, practical thinking, and creative visualization. The students thoroughly enjoyed the Expo which will sure pave way for the betterment of the life of the students. This Expo actually encouraged the students to think more practically in a joyful manner. Visitors are really impressed by the students and it made an opportunity for the students to not only display their experiment but also their continuous efforts which, makes the parent feel proud of themselves. The opportunity given by EDULAB was usefully utilized by Children. The Science of the today is the technology of tomorrow. So, I believe that the Children of today are the Scientist of tomorrow. Think like a proton and stay positive and surely you will succeed.
Mrs. M. Thirumalai Kumari